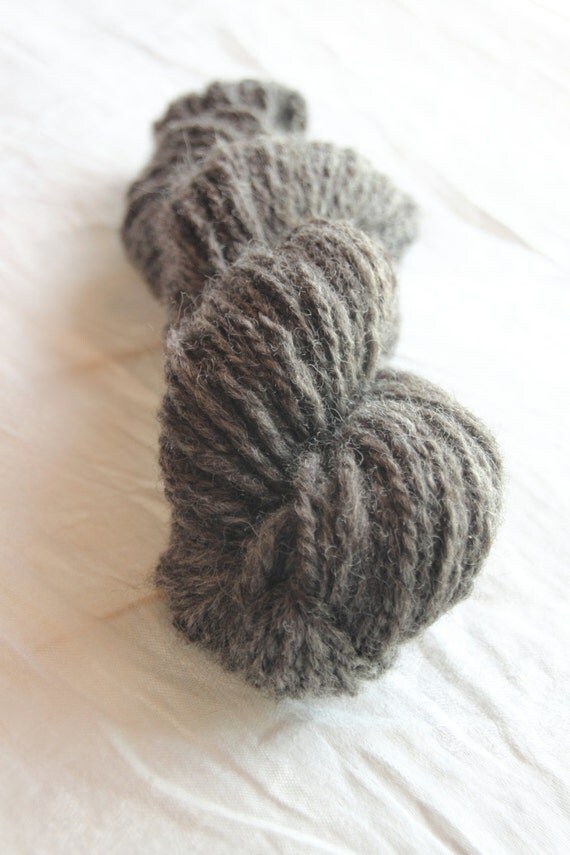 "Noranti" –of Farscape
*41 yards
*worsted weight
*100% Lincoln wool
*2 ply
*2.75 ounces
*hand spun on Ashford Traditional
*undyed natural gray shades, lovely drape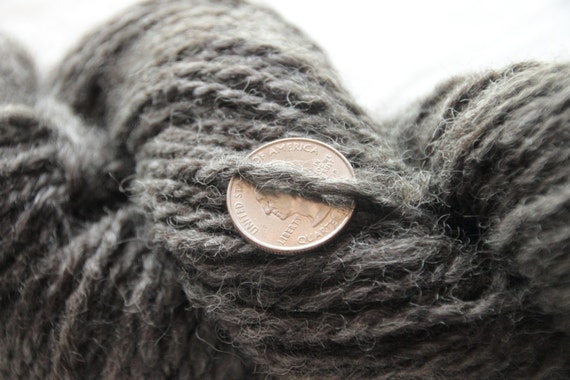 This yarn is spun from roving sourced locally here in central Iowa. Lincoln is fantastic to spin with and this yarn was fun. I may doll it up with some dye if it sits for awhile, but I love the natural gray just as it is, too.